Introduction

Medicare is the second-largest insurance program in the federal budget of the United States of America. According to the statistics, Medicare costs $582 billion — representing 14 percent of total federal spending with 59.9 million beneficiaries and total expenditures of $741 billion in 2018. Hence, as major bedrock of health care for millions of Americans, Medicare pays for about one-fifth of all health care spending, which includes 30 percent of all prescription drug costs and 40 percent of home health spending, which includes in-home care by skilled nurses to support recovery and self-sufficiency in the wake of illness and injury.

For the past years, however, Medicare has been facing an array of dilemmas in the height of healthcare fraud activities. In a rough estimation, Medicare fraud loses its financial cap at about $54 billion yearly — this is the very reason why you should be concerned about the status of your Medicare subscription. You play a vital role in protecting the integrity of the Medicare Program. Medicare Fraud is a threat to your family and even your home. Your future is at stake if you don't enable yourself to take a step and raise awareness against the rampant fraudulent activities.

In our previous article, we covered Medicaid fraud cases. Now, we will guide you on the trends of Medicare Fraud covering the top 10 Medicare Fraud Cases.

Gone are the days that you need to worry. Hope is here. In Khouri Law, our Medicaid Fraud attorneys offer you the best health care litigation, ensuring a well-rounded and holistic legal service across the globe.
What is Medicare?
Medicare is a major national health insurance program that provides health care coverage. It is designed for citizens who are eligible to avail the program: (1) aged 65 years old or older, (2) certain younger people who aged under 65 years old with disabilities receiving Social Security Disability Insurance (SSDI) for a certain amount of time, and (3) under 65 years old with End-Stage Renal Disease (ESRD).

Medicare caters to different plans covering a variety of health care situations. To give you a concrete framework, Medicare is compartmentalized into four (4) coverage plans: Medicare Part A, Medicare Part B, Medicare Part C, and Medicare Part D.

Medicare Part A (Hospital Insurance) covers the stay of inpatient hospitals, its care in a skilled nursing facility, care in a hospice and some health care at home. Medicare Part B (Medical Insurance) covers certain doctors' services, outpatient care, medical supplies, and preventive services. Medicare Part C is Medicare Advantage, which allows beneficiaries to enroll in private health plans to receive Part A and Part B Medicare benefits. And, Medicare D (Prescription Drug Coverage Insurance) which adds coverage to original Medicare, some Medicare cost plans, some Medicare, some Medicare Private-Fee-for-Service Plans and some Medicare Medical Savings Account Plans.
What is Medicare Fraud?
Medical Fraud, also known as Health Care Fraud, involves the swindling of health care claims for a goal to profit. Categorized as one of the common white-collar crimes in the United States, Medical Fraud can be manifested in various ways.

It includes, but not limited to: kickback schemes; self-referral; doctor shopping; identity fraud; layering; upcoding and unbundling; submitting double bills; billings for services not provided.
The National Health Care Anti-Fraud Association (NHCAA) estimates that the financial losses due to health care fraud are in the tens of billions of dollars each year. A conservative estimate is 3% of total health care expenditures, while some government and law enforcement agencies place the loss as high as 10% of our annual health outlay, which could mean more than $300 billion.
Why do people commit Medicare and Medicaid Fraud?
Most patients are only concerned with two important matters: checking their health status (getting healthy or finding relief) and checking the expenses should they pay for medical services.

Here, insurance companies take a vital place in accounting for the payables. The prime duty of insurance companies is to bill payments, as such, patients have no qualms as long as they get their ends.

That is the reason why fraudsters make strategic ways to fraud health care services by obtaining data and acquiring personal information from their targeted persons working for or availing to the medical services.

Where should I ask for assistance?

The counsels of Khouri Law deliver quality legal services, making sure that clients are always in good hands.

For years, our legal team has made a successful streak in defending our clients including physicians, medical groups, mental health professionals, pharmacies, nursing homes, home health care agencies, durable medical product companies, dentists and other health facilities, in every aspect of Medicare/Medi-Cal program audits, investigations and litigation.
Top 10 Medicare Fraud Cases
1. The Medicare Fraud Case of Oscar Huachillo and George Juvier (False Billing and Upcoding) — August 25, 2015
Oscar Huachillo, the former owner and operator of multiple HIV/AIDS Clinics in New York City, was sentenced in Manhattan federal court in violation of Sec. 1439, Title 18 of the US Code. The law provides that: "Any person who attempts or conspires to commit any offense under this chapter shall be subject to the same penalties as those prescribed for the offense, the commission of which was the object of the attempt or conspiracy."

In this case, Huachillo defrauded Medicare-eligible HIV/AIDS patients by false billing and upcoding in their false health care operation in New York City. Through setting up multiple health care clinics, Huachillo took advantage of health care fraud mills which billed Medicare for medications that were never provided or were provided at highly diluted dosage. More often than not, the person being "treated" did not medically need the treatments.

Further, together with his co-conspirators, Huachillo recruited HIV/AIDS patients who were eligible for Medicare to come to clinics multiple times and often to pay expensive "treatments" that were often unnecessary, including drugs that cost hundreds of dollars. By kickbacks from his patients, Huachillo paid $300 per week in exchange for coming to the clinics and agreeing to undergo the treatments. As a result, medical data and information of the patients were used as Medicare beneficiaries and were submitted claims for reimbursement for the treatments. From 2009 through 2013, HUACHILLO and his co-conspirators defrauded Medicare.

As a verdict, the court sentenced Huachillo to 87 months in prison for orchestrating a scheme to defraud Medicare out of more than $31 million, and to 60 months in prison, to be served concurrently, for evading more than $3.4 million in federal income taxes by falsely underreporting his income.
2. The Medicare Fraud Case of Santangelo and Nicoll (Violation of Travel Act, Money Laundering, and Failure to File Tax Return) — July 8, 2015

Frank Santangelo, 45, a Morris County and a New Jersey doctor, was sentenced in violation of Sec. 1952 (Interstate and foreign travel or transportation in aid of racketeering enterprises) and Sec. 1956 (Money laundering), Title 18, and Sec. 6651 (Failure to file a tax return or to pay tax), Title 26 of the US Code last July 8, 2015.

Santangelo violated the trust of his patients. His case had embarked on the start of a complex health care fraud scheme that involved millions of dollars. Note that Santangelo was previously convicted of violating Travel Act, money laundering and failing to file tax returns. Moreover, another 38 people, composed of 26 doctors, have pleaded guilty with the bribery scheme that resulted in more than $100 million in payments to BLS from Medicare and various private insurance companies.

Investigators said that Santangelo has a network of offices in Montville, New Jersey and Wayne, New Jersey, who received more than $1.9 million in briber payments from BLS for referrals for which the lab was paid more than $6 million by Medicare and various insurance companies. Here, Santangelo admitted the authenticity of text messages between himself and BLS president David Nicoll. Santangelo detailed his plan to send $1 million per month in blood testing referrals to BLS by increasing the number of blood tests being ordered, including medically unnecessary tests. Nicoll, through a text message, agreed with Santangelo.

As a verdict, the court sentenced Santangelo to 63 months in prison to three years of supervised release and with a fine of $6,250. Nicoll, along with the BLS company and Santangelo, was charged by federal complaint with the bribery conspiracy. Nevertheless, Santangelo must also forfeit more than $1.8 million as part of his plea agreement. The investigation has so far recovered more than $11.5 million through forfeiture.
3. The Medicare Fraud Case of Philip Esformes (Illegal Kickbacks, Money Laundering, Conspiracy to Commit Federal Program Bribery, and Obstruction of Justice) — July 22, 2016
Philip Esformes, 50, of Miami Beach, Florida, who owns homes in both Miami Beach and the Chicago area, profited from the ill-gotten proceeds and staggering losses over $1 billion over the operation of his nursing and assisted-living facilities.

According to the Department of Justice, Esformes was found guilty in April 2019 of one count of conspiracy to defraud the United States, two counts of receipt of kickbacks in connection with a federal health care program, four counts of payment of kickbacks in connection with a federal health care program, one count of conspiracy to commit money laundering, nine counts of money laundering, two counts of conspiracy to commit federal program bribery and one count of obstruction of justice

In this case, Esformes bribed Miami doctors, hushed money to witnesses, and laundered huge profits through shell companies. During the prosecution, Esformes was found to be the mastermind of a conspiracy that some 14,000 elderly people in and out of nursing homes and assisted-living facilities, whether they needed medical care or not.

With the help of doctors, pharmacists, healthcare consultants, and other medical personnel who got kickbacks for their roles, Philip Esformes has orchestrated a kick-back and money laundering scheme that defrauded America's healthcare system out of millions of dollars. He facilitated in billing Medicare and Medicaid for high-priced drugs, medical procedures and health equipment that the patients either did not need or never received.

As a verdict, the court sentenced Mr. Esformes with health care fraud, paying and receiving kickbacks, obstruction of justice and other crimes, before the courts of Florida and Illinois, sentencing him to 20 years in prison. His co-conspirators Arnaldo Carmouze, physician's assistant, previously pleaded guilty to conspiracy to commit health care fraud, was sentenced to 80 months in prison and ordered to pay $12,590,761 in restitution.
4. The Medicare Fraud Case of Gurcharan Singh Kanwal (Health Care Fraud and Illegal Distribution of Ritalin and Hydrocodone) — November 9, 2017
Gurcharan Singh Kanwal, 78, a resident of Wise, Virginia, and a Virginia doctor, pleaded guilty to one count of healthcare fraud and one count of distributing Ritalin and hydrocodone to an undercover investigator without a legitimate medical purpose last November 9, 2017.

As part of his plea agreement, Kanwal has also agreed to surrender his medical license and never reapply for a medical license. According to the Department of Justice, he agreed to pay $472,500 in restitution to the Virginia Medicaid program.

In the undisputed facts, Kanwal knowingly distributed Ritalin and hydrocodone without a legitimate medical purpose and beyond the bounds of medical practice to an undercover investigator as presented by the prosecution. Here, Kanwal falsely billed Virginia Medicaid for services provided to the investigator, which were not medically necessary or not received.

The Southwest Virginia Drug Task Force began an official investigation into Kanwal during the summer of 2015. Surprisingly, it was found out that controlled substances were being diverted by employees and patients of Dr. Kanwal. Agents, unknown to the situation, have had just learned that Kanwal was believed to prescribe controlled substances with an illegitimate medical purpose.

As a verdict, Kanwal agreed to surrender his medical license and never reapply for a medical license as part of his plea agreement. Also, he has agreed to pay $472,500 in restitution to the Virginia Medicaid program

5. The Medicare Fraud Case of AmerisourceBergen Corporation and its Subsidiaries (Illegal Distribution of Misbranded Drugs, Kickbacks, and Double Billings) — October 21, 2018  

AmerisourceBergen Corporation (ABC), one nation's largest wholesale drug companies, was found by the court on seeking profit from the excess drug product of a "pharmacy". Its subsidiaries are AmerisourceBergen Specialty Group (ABSG), AmerisourceBergen Drug Corporation (ABDC), Oncology Supply Company (OSC), and Medical Initiatives, Inc. (MII). According to the clear and convincing pieces of evidence found by the Department of Justice, ABC purchased original vials from their respective manufacturers, broke their sterility, pooled the contents, and repackaged the drugs into pre-filled syringes – a blatant manifestation of Medicare fraud.

The facts are meritorious. Allegations from the United States identified that ABC never submitted any safety, stability, or sterility data to the FDA showing the ensured safety on its operation and efficacy of the repackaged drug products. Here, it showed that the prefilled syringes were prepared in non-sterile conditions, contaminated with bacteria and other unknown particles, and lacked the required quality and purity.

On the other hand, according to the same pieces of evidence, ABC generated a number of doses more than it bought from the original vial manufacturers. In other words, the scheme billed multiple health care providers like Medicare and other Federal Health Care programs for the same vial of drugs at once and increased its market share through leveraging various product discounts in obtaining new customers.

Alongside with the previous allegations, it was clear that ABC gave kickbacks to physicians to induce them to purchase Procrit through the prefilled syringe program in a form of general pharmacy credits provided to customers, but the same was not taken into a specific invoice.

As a court's verdict, ABC pleaded guilty to illegally distributing misbranded drugs and agreed to pay $260 million to resolve criminal liability for its distribution of these drugs from a facility that was not registered with the United States Food and Drug Administration (FDA).

ABC entered into a settlement with the United States in which it agreed to pay $625 million to resolve civil liability under the False Claims Act, 31 U.S.C. § 3730. Under the terms of today's settlement, ABC will pay $581,809,006 plus accrued interest to the federal government and $43,190,994 plus accrued interest to state Medicaid programs.

6. A Case Involving Telemedicine and Durable Medical Equipment Marketing    Executives Results in Charges against 24 Individuals Responsible for Over $1.2 Billion in Losses — April 9, 2019
Last April 9, 2019, the Department of Justice promulgated a decision prosecuting 24 defendants, including the CEOs, COOs, and other associated with five telemedicine companies, the owners of dozens of durable medical equipment (DME) companies and three licensed medical professionals.

Said to be as one of the largest Medicare fraud schemes investigated by the FBI and the U.S. Department of Health and Services Office of the Inspector General (HHS-OG), defendants were found guilty of alleged participation in health care fraud schemes involving more than $1.2 billion in loss, as well as the execution of over 80 search warrants in 17 federal districts.

This case involves the payment of bribes and illegal kickbacks to telemedicine companies that paid physicians to write medical unnecessary DME orders by DME companies in exchange for the referral of Medicare beneficiaries. It was found out that defendants controlled international telemarketing call center networks in the Philippines and some Latin American countries which covered health care services, targeting elderly and disable patients across the border. Here, they advertised to Medicare beneficiaries and "up-sold" the beneficiaries to get them to accept numerous "free or low-cost" DME braces, regardless of medical necessity. The sold DME orders now fraudulently billed Medicare.

Undeniably, defendants paid doctors and induced doctors to prescribe DME without any patient involved – either by virtual or personal contact. As such, money laundered was used to purchase exotic automobiles, yachts, and other luxuries real estate across the United States and abroad.

As the prosecution followed, it took the Center for Medicare Services, Center for Program Integrity (CMS/CPI) to take adverse administrative actions against 130 DME companies that had submitted over $1.7 billion in claims and were paid over $900 million.
7. A Medicare Fraud Case of Starsky D. Bomer (Illegal Kickbacks and Conspiracy to Commit Health Care Fraud) – October 9, 2018 

Starsky D. Bomer, 45, of Harris County, Texas, and a Houston-area hospital administrator, was convicted of one count of conspiracy to pay and receive kickbacks, two counts of violating the Anti-Kickback Statute, and one count of conspiracy to commit health care fraud.

In clear and convincing evidence presented by the Department of Justice during the trial, Bomer and his co-conspirators defrauded Medicare by submitting to Medicare via Atrium Medical Center (Atrium) and Pristine Healthcare (Pristine) from 2011 until February 2013. At a rough estimation, Bomer obtained approximately $16 million in false and fraudulent claims for partial hospitalization program (PHP) services. A PHP is a form of intensive outpatient treatment for severe mental illness.
In exchange for sending Medicare patients to Atrium and Pristine's PHP, Bomer orchestrated a scheme by which he and others paid illegal bribes and kickbacks to group homeowners and patients. Together with the hospitals' chief financial officer and chief operating officer, Bomer disguised bribes and kickbacks as salary and transportation payments to group home owners in exchange for patient referrals. Bomer knew that most of the patients admitted to Atrium and Pristine's PHPs did not qualify for and were never provided legitimate partial hospital services, as evidence showed.

Bomer and his co-conspirators billed Medicare over $16 million for psychiatric treatment purportedly provided to PHP patients at Atrium and Pristine's PHPs. As a verdict, the court sentenced Bomer to 10 years in prison.
8. The Medicare Fraud Case of Jorge Zamora-Quezada (False Diagnoses, Illegal Kickbacks, Conspiracy to Obstruct Justice) – January 15, 2020 
Jorge Zamora-Quezada, M.D., 63, a resident of Mission, Texas, and a Texas Rheumatologist, was found guilty for his role in Medicare fraudulent activities in which he falsely diagnosed patients with life-long diseases and treated them with unnecessary treatment. He operated medical practices throughout South Texas and San Antonio and traveled to his various offices on his private jet and in his Maserati. As found by the court, a rough estimation of $325 million was obtained by Dr. Zamora-Quezada in this health care fraud scheme.
According to the Department of Justice Criminal Division, this case involved a heinous and inhumane fraudulent activity. It was found out that, Dr. Zamora-Quezada had falsely diagnosed vulnerable patients, including the young, elderly, and disabled, with life-long diseases, in which, at the latter, they need no invasive treatments.

In this case, Dr. Zamora-Quezada falsely diagnosed toxic chemotherapy drugs to a mass number of patients who suffered from rheumatoid arthritis – a life-long and incurable disease. As a result of the false diagnoses, chemotherapy injections, intravenous infusions, and other unnecessary profit-driven medical procedures, targeted patients as young as 13 have suffered physical and psychological trauma. Also, Dr. Zamora-Quezada had willfully and intentionally obstructed the federal grand jury investigation by presenting falsified medical records.
As a guilty verdict against Dr. Zamora-Quezada, the court promulgated one count of conspiracy to commit health care fraud, seven counts of health care fraud, and one count of conspiracy to obstruct justice. Zamora-Quezada is expected to be sentenced on March 27, 2020, by U.S. District Judge Ricardo Hinojosa of the Southern District of Texas, who presided over the trial.
9. The Medicare Fraud Case of Aleksandr Pikus (Money Laundering and Health Care Kickback Scheme) – November 15, 2019

Aleksandr Pikus, 44, a resident of Brooklyn, New York, and a manager of multiple medical clinics in Brooklyn and Queens, New York, was found guilty for his role in a nearly $100 million Medicare fraud kickback and money laundering scheme. It was found out that Aleksandr Pikus was the architect of massive healthcare kickbacks, brazenly participated in money laundering schemes. Pikus, together with his co-conspirators, targeted the subscribers of Medicare and Medicaid programs and stole millions of dollars from the latter.

According to the Department of Justice, Pikus was found guilty of one count of conspiracy to commit money laundering, two counts of money laundering, one count of conspiracy to receive and pay health care kickbacks and one count of conspiracy to defraud the United States by obstructing the IRS. Sentencing has been set for April 8, 2020.

In the clear and convincing pieces of evidence presented by the prosecution, Pikus and his co-conspirators operated a series of medical clinics in Brooklyn and Queens over nearly a decade that submitted approximately $96 million in medical claims. They employed professionals who were connected with Medicare and Medicaid programs such as physical and occupational therapists, doctors, and others. Pikus and his co-conspirators, through an illegal kickback, referred beneficiaries to these healthcare providers. Here, Pikus and co-conspirators had laundered the proceeds that the companies obtained and controlled through cashing checks and failed to report that case income to the IRS. Such had enriched himself, Pikus used the kickback payment to patient recruiters, including ambulette drivers, who also had paid beneficiaries to receive treatment at the defendant's medical clinics. Here, Pikus used shell companies and fake invoices to conceal his illegal activities.

More than 25 other individuals have pleaded guilty to or been convicted of participating in the scheme, including physicians, physical and occupational therapists, ambulette drivers, and the owners of several of the sham shell companies used to launder the stolen money.

As an update, Pikus awaits for his final conviction on April 8 and faces a maximum sentence of 70 years in prison. Although he had been out on bond before the conviction, Brooklyn federal Judge Ann Donnelly ordered his detention.
Key Takeaways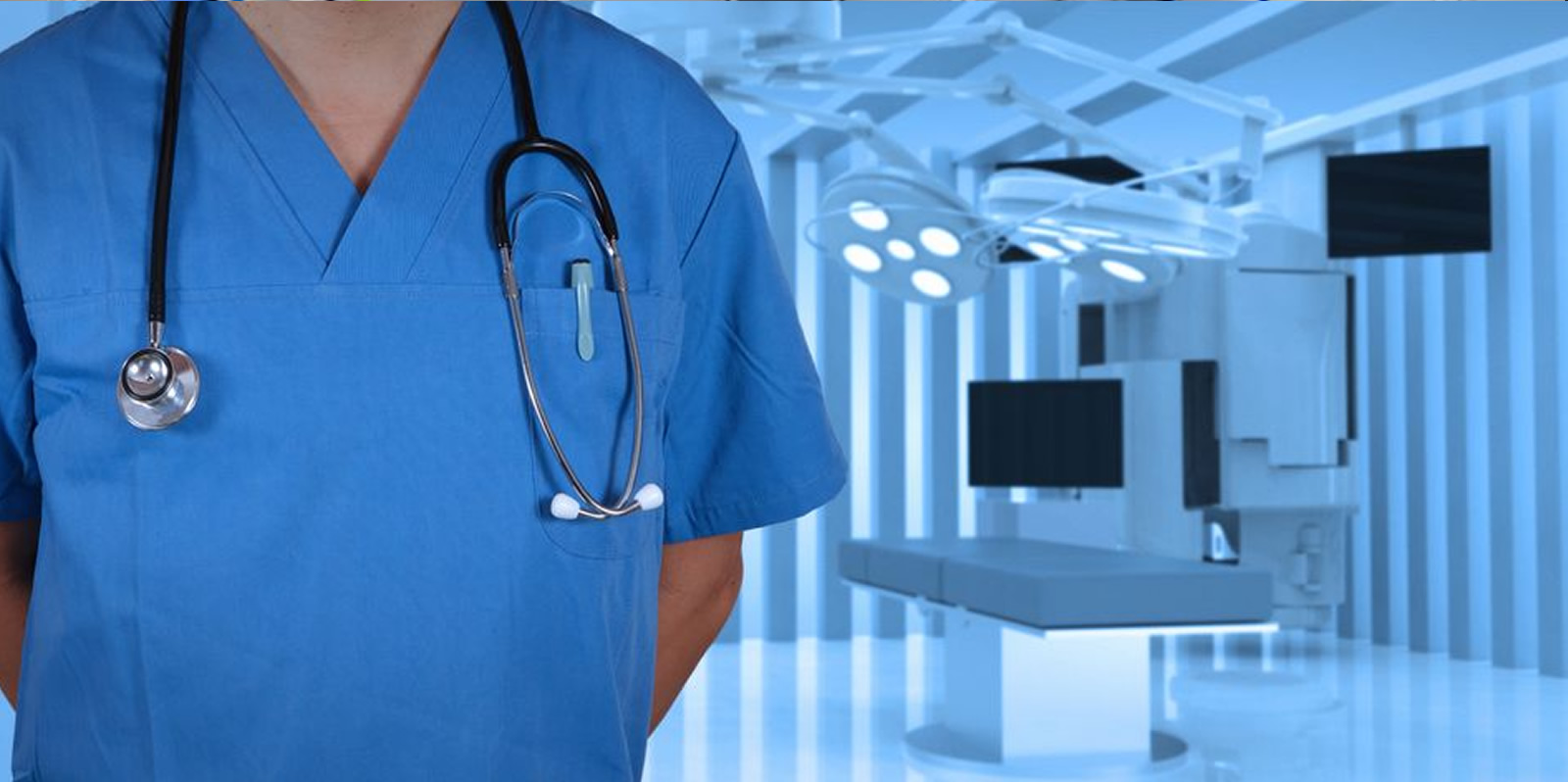 In the pursuit of a quality health care service, Medicare has always been the home for most American citizens. Encompassing all walks of life – whether an elderly, a youth, a young professional, or a person with a disability – Medicare is your lifeline as provided and funded by the government for more than 40 years.
However, you must be vigilant on the inside activities that your medical professionals have been entrusting on you in today's ever threshold. Check all the medical needs and make sure that it suits within the guise of practicality, necessity, and benefit. Henceforth, it's not enough to accept what has been asked by your physician. Inasmuch as possible, take an initiative in counteracting Medicare fraud activities.
In Khouri Law, our Medicaid Fraud attorneys offer you the best health care litigation, ensuring a well-rounded and holistic legal service across the globe. Khouri Law Firm defends criminal investigations and defends against professional license disciplinary matters. Our firm understands the relationship between all these moving parts.
Perchance, if ever you have personally scammed in a Medicare fraud, or if ever one of your family members or friends have been imminently at stake in health care fraudulent activities, Khouri Law is one call away to resolve your legal needs.
If you're under investigation, you can talk to us today.