The world has seen how the American economy leads its progress in technological innovations and far-reaching inventions, particularly in the healthcare system.
Beyond greater heights, however, the United States government has been bombarded with thousands of healthcare fraud cases each year.
As millions of lives were affected by its detrimental costs, the US government has long prioritized eliminating healthcare fraud through strengthened policies that regulate the activities of physicians and other medical professionals involved in the healthcare system.
Medicare fraud is not only attacking the lives of the healthy and wealthy, but also, it is damaging the state of our elderly patients, patients with disabilities, persons living with HIV, patients suffering from autoimmune diseases, and many others.
In the height of the COVID 19 outbreak, how would you survive Medicare fraud? 
While this question leaves an open-ended possibility, Medicare and Medicaid fraud remains to be a social and economic virus more than a pandemic could.
To eliminate this social virus, the article is an ultimate guide on Stark Law against Medicare Fraud.
If you have any questions contact us anytime!
What is Stark Law?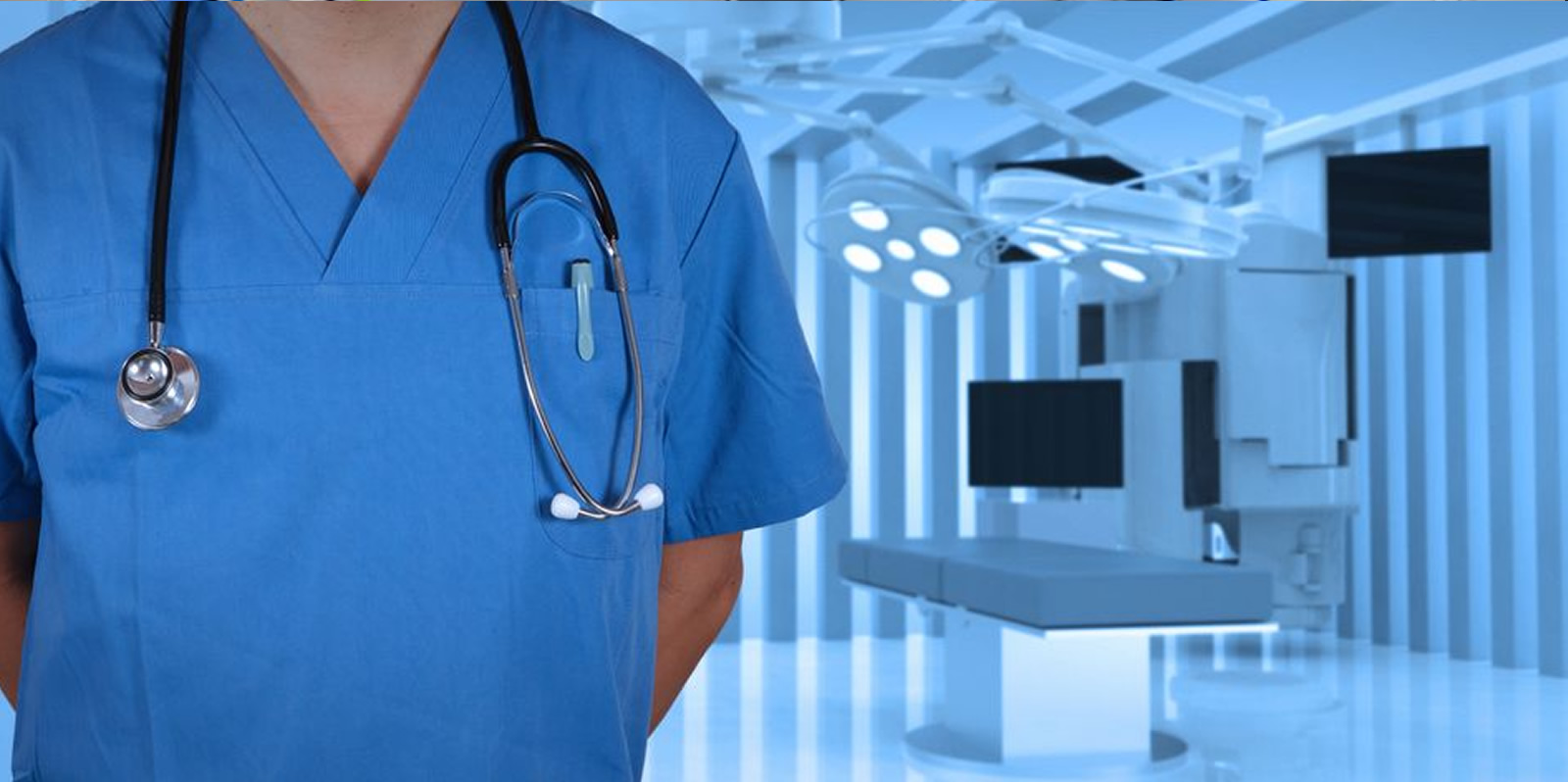 Stark Law or the "Physician Referral law" is a set of laws that forbids doctors from referring patients to a "designated health service" with which they have a financial relationship.
These types of referrals are prohibited by law because these "designated health services" are generally payable by Medicare or Medicaid, which are federal healthcare programs. And as we all know, defrauding the government and its program is illegal and might even cost you to pay penalties or jail time.  
Brief Legislative Background
In 1989, California Rep. Peter Stark sponsored an initial bill titled "Ethics in Patient Referrals Act." The act covered Stark I and Stark II. Hence, when the bill passed into law, the law was titled "Stark Law."
Originally, Stark I intended to abolish any physicians' financial scheme in sending patients for unnecessary testings. Congress has then seen that physicians were taking advantage of the overall healthcare costs by ordering additional, often medically unnecessary laboratory tests, where they unjustly enriched themselves.
As for Stark II, it expanded the law and was then created as part of the Omnibus Reconciliation Act of 1993. With that, Stark II puts more emphasis on a physician's financial relationships, both direct and indirect ownership, investment interests, and compensation arrangements.
You can read more about it under Sec. 1877 of the Social Security Act and Title 42, Sec. 1395nn of the U.S. Code
What is the purpose of Stark Law?
As the cost of healthcare and Medicare fraud activities continues to increase, the quality of healthcare that we receive and mostly rely on plummets alongside it.
So in order to combat this, federal laws such as the Physician Self Referral Law or Stark Law seek to prevent these abusive and fraudulent activities in our healthcare system.
Physicians or any health care provider found guilty of violating this law would face civil, administrative, and even criminal penalties. These penalties are enforced on violators in order to deter or prevent them from committing the crimes again.
The amount or severity of the penalty would ultimately depend on the violation committed. But all in all, almost all offenders faced monetary (civil) penalties. Other penalties such as exclusion from any federal healthcare programs (administrative) or incarceration (criminal) would have to be further evaluated by the Department of Justice.
Penalties for Stark Law Violations
According to the Office of the Inspector General, violators can face these penalties.
Civil Penalties
Violators have an obligation to refund or settle any amount billed in violation
On top of the refund, violators would also be subjected to a civil money penalty of not more than $15,000 for each service
Knowingly violating the Stark Law can also hold a violator to a penalty of not more than $1000,000 for each scheme or arrangement they made.
Violators can also face civil assessment of up to three times the amount that they claimed
Administrative Penalties
Violators may be excluded from participating in any Federal healthcare programs
Criminal Penalties
Imprisonment
Civil monetary penalty
or both
What does Stark Law specifically prohibit?
Stark Law regulations prohibit physicians from referring their patients to other entities with which they have a financial relationship. For instance, your doctor would be in violation of the Stark Law if he refers you to an imaging center in which he had invested money in.
Entity and financial relationships can be interpreted and viewed in many different ways. So here is a detailed explanation of how it works
A Physician's Financial Relationship to an Entity
Stark Law essentially prohibits a physician from making referrals to a patient for a particular designed healthcare service that is payable by Medicare or Medicaid to an entity.
Here, an entity can be a person or an organization to which a payment is made directly or upon assignment on the patient's behalf.
Hence, the law construes that an entity refers to a physician, either practicing in a sole proprietorship or working in a professional limited liability company, is affiliated with the DHS into which a physician in a subject refers.
A Physician's Referral to an Entity
Stark Law prohibits the submission, or plans of submitting, any claims furnished by a third-party entity to a designated healthcare service, as a result of a prohibited referral.
A prohibited referral contains improper overpayments on the amounts paid on claims submitted to Medicare. Hence, improper payments may result in the billing of unnecessary medical services and treatment.
To expound, the law defines "referral" as the act of a physician referring to his own medical practice or to include services performed by a referring physician's coworkers, employees, or independent contractors.
The act of referral includes, but is not limited to, a physician's request, order, or certification of a medical necessity for an item or service payable under Medicare or Medicaid benefits, a physician's consultation with another physician, or a physician's plan of care through a request.
Questions? Comments? Contact us for a consultation.
What government agencies are enforcing Stark Law?
Three government agencies collaborate in enforcing Stark Law including the Center for Medicare and Services (CMS), the Office of the Inspector General (OIG), and the Department of Justice (DOJ).
Center for Medicare and Services
The Centers for Medicare and Services (CMS) is the federal agency primarily responsible for enforcing Stark Law. They are tasked with collecting and analyzing data to develop research reports in eliminating healthcare fraud activities in the healthcare system. Hence, CMS administers the nation's healthcare programs such as Medicare and Medicaid.
Currently, CMS has been adopting a lax and lenient implementation of Stark Law due to the insufficient resources. With this predicament, the Congress added a provision in the Affordable Care Act which requires the Secretary in a self-disclosure protocol on potential violators of Stark Law.
Although CMS has faced a dilemma on enforcement, whistleblowers have been vigorous in enforcing Stark Law.
Who are whistleblowers?
A whistleblower reports fraudulent activities, graft and corruption, and organization abuses that affect the public's welfare.
Public whistleblowers check safety practices inside the healthcare organization, report healthcare fraudulent activities committed outside the organization, and encourage other whistleblowers to speak up.
With the aid of the Federal False Claims Act in protecting public whistleblowers, the government has successfully prosecuted thousands of cases in the violation of Stark Law.
The Office of the Inspector General
The Office of the Inspector General (OIG) is tasked to investigate suspected healthcare fraud activities and report cases to the U.S. Department of Justice (DOJ) for criminal or civil actions. They are also tasked to seek civil monetary penalties and assess if such Stark Violations are part of the exceptions.
The Department of Justice
The DOJ, through the guidance of the Federal Bureau of Investigation, investigates suspected Stark Law violations and evaluates if such cases are in conjunction with violations of the Anti-Kickback Statute or the False Claim Acts.
What are some common exceptions for Stark Law?
The Center for Medicaid and Medicare Services amended the provisions of Stark Law terms and its exceptions, including the referral requirement, circumstances of compensation, the proportion of clients, and others. Here's a quick rundown of these exceptions.
In-Office Ancillary Service Exception
In-Office Ancillary Service is one of the Stark Law Exceptions that allows physicians and other medical practitioners for certain DHS referrals within practice.
The law enables physicians to furnish those DHS to practice patients, retain and use the revenues earned from services provided with the group for payment of physician's expenses and compensation, and bill Medicare and Medicaid for rendered services.
Furthermore, this Stark law exception allows medical practices to provide radiology, laboratory, and other outpatient prescription drugs.
Bona Fide Employment Relationship Exception
This exception applies to the hospital providing compensation arrangements on compensation and benefit to a physician employee. The compensation agreement should stipulate that employees still get compensation without referrals.
Also, a physician should comply with the employees' identifiable services and employees' fair compensation based on market value.
Physician Services Exception
As the In-Office Ancillary service allows physicians and other medical practitioners for certain DHS referrals within practice, this exception refers to referrals between physicians in the "same group practice."
Physicians must meet all requirements including written and signed agreements covering all services, for a term of at least, one year, and among others.
Fair Market Value Exception
Fair Market Value Exception should be consistent with the General Market Value.
The law provides that "fair market value" is the value in arms' length transactions concerning rentals or leases and the value of a rental property for general commercial purposes.
This exception takes effect when there is an arrangement into writing that specifies the time frame and remuneration, and meets Anti-Kickback Statutes provision on "safe harbor" requirements.
Intra-Family Rural Referral
Intra-Family Rural Referral allows physicians to refer patients to a DHS entity if no other healthcare provider can furnish needed services within 25 miles or 45 minutes from the patient's home.
This exception is intended to protect patients living in rural areas with few health care options.
Real-Life Examples of Stark Law Violation
Stark Law Violations of Tuomey Healthcare System
Tuomey, a South Carolina-based healthcare system, was found guilty of Stark Law violations.
Whistleblower Dr. Michael K. Drakeford, an orthopedic surgeon, sued Tuomey for the illegal contracts it entered for the physicians' referral in conducting outpatient surgical procedures. Dr. Drakeford had revealed that Tuomey contracted around 19 specialist physicians and paid them compensation beyond their market value. The court also found that Tuomey had filed more than 21,000 false claims with Medicare.
As a blatant violation of physician self-referral law, the court promulgated a decision resolving a $237 million judgment against the Tuomey HealthCare system for illegally billing the Medicare program for services referred by physicians.
The court awarded Dr. Drakeford approximately $18.1 million under the settlement and awarded the United States around $72.4 million.
The Stark Violation Case of Baldwin Bone & Joint, P.C.
Baldwin Bone & Joint, P.C. (BB&J), an orthopedic surgery and physical therapy practice located in Alabama, violated Stark Law and False Claim Act provisions through billing unnecessary services.
According to the civil lawsuit filed by John Seddon, a former employee of BB&J, the company referred patients to unauthorized providers, including athletic trainers and an exercise physiologist, who were prohibited from billing Medicare and TRICARE. The court found BB&J made direct compensation arrangements with its shareholder physicians for designed healthcare services such as physical therapy, X-rays and MRIs.
As a court's verdict, BB&J agreed to pay a total of $1.2 million to resolve a lawsuit violating the False Claims Act and Stark Law. As a part of the settlement, the court awarded Seddon approximately $200,000.
Where can I ask legal assistance?
Khouri Law counsels are intellectually equipped, highly competent, and quality-driven attorneys in litigating healthcare fraud cases.
Honed by profound experiences and proven results, the medical fraud lawyers in Khouri Law have a solid background in Medicare and Medicaid reimbursement regulations including Stark Law and Anti-Kickback Statute.
More than the passion for the legal profession, the counsels of Khouri ensure that you are always in good hands.
Contact us today!
Key Takeaways
Stark Law is one of the best legal remedies in eliminating the social virus in the healthcare system. It seeks to ban the abusive practices of physicians and other health care service providers.
As a result of the overarching healthcare predicament, the US government, as well as whistleblowers, now collaboratively works for the greater good.
Ultimately, this is your challenge as a concerned citizen and as a potential victim of Medicare fraud. In your initiatives, how will you eliminate or prevent healthcare fraud activities?
If you are ready to make a move and report a healthcare fraud incident, Khouri Law is one step away to help you. Contact us now.